19 Jan

Brand Activation & Painting

Brand Activation & Painting

What is Brand Activation? Brand Activation works the same way as an artwork – paintings. The character of the artists determines the genre, style and meaning of their painting.

Every Brand Action has the character and goal in promoting a product. Most people consider the term Brand Activation as a way to activate the product. From my perspective in running AMG ActMark, it's more about activation of the target consumer's knowledge and insight to try a certain product/service

Hence, it is very important for AMG ActMark team to understand the target consumer before developing a Brand Activation concept. Since the same consumer could also be the target of similar or different product, the understanding of the character and insight of the target consumer are the key factors of success in implementing Brand Activation.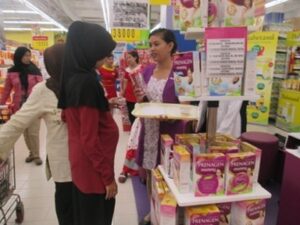 Each one of us is unique when it comes to consuming certain products and using particular services. Need relevance is quite often related to a selective buying, while one's environment and community play a major role in impulsive buying.
When artists have the objective to create a unique and admirable work of art, Brand Activation program also has to be unique and able to activate target consumers to do product trial and be a loyalist.